Remedial Massage Therapy at Melbourne St Dental Studio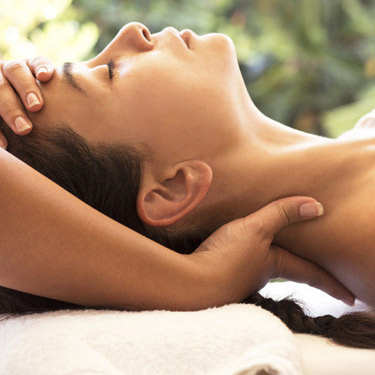 At Melbourne street Dental studio, we aim to treat the person as a whole. We take every opportunity to enhance the standard of our care so we have introduced remedial massage therapy as part of our services.
What Is Remedial Massage Therapy?
Remedial massage is the systematic assessment and treatment of the muscles, tendons, ligaments and connective tissues of the body to assist in rehabilitation, pain and injury management. A number of treatment techniques are designed to soften and lengthen muscle tissue decrease tension, tone and increase the flow of blood and lymph. A remedial therapist has a good knowledge of anatomy and physiology to determine where to treat patients.
An area of special interest at MSDS is the treatment of temporomandibular joint (TMJ) disorders and neuromuscular dentistry. As part of a holistic approach to the treatment of TMD, remedial massage is used to treat the muscles associated with the condition to help restore harmony to the jaw and surrounding structures and to the body as a whole. Our inclusion of remedial massage therapy aims to help minimise the symptoms of TMD such as headaches, neck and facial pain, limited jaw opening and tooth grinding (which can also be associated with sleep disorders).
Our Remedial Massage Therapist
Our therapist Margot holds a diploma in remedial massage and has a particular interest in TMD. She is trained in the assessment and treatment of musculoskeletal complaints not only relating to the jaw but the entire body.
We know that every client is different. After a thorough assessment to determine problem areas and form a diagnosis, Margot will tailor her treatment to the needs of the individual using a combination of treatment techniques to get results.
Swedish massage therapy is also available for clients who just want to relax, unwind and destress.
We have a dedicated treatment room for all remedial and Swedish massage appointments in our beautiful heritage building. Our room is designed to promote relaxation and provide a calm space for healing.
How Can We Help?
Contact Melbourne St Dental Studio today to enquire or contact Margot at Rise Body Therapy on phone: 0416 248 817 or email: risebodytherapy@gmail.com

Remedial Massage Therapy South Brisbane, West End, South Bank QLD | (07) 3217 2900