Veneers in South Brisbane
If you've ever seen people with a gorgeous smile and wonder how they achieved it, it's likely not something they were born with. Many who have a perfectly aligned look have gotten veneers, which are available at Melbourne St Dental Studio.
Veneers can address teeth that are: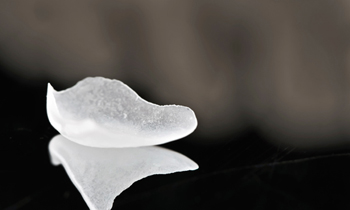 Chipped
Discoloured
Gapped
Misaligned
Misshapen
Shortened
What Are Veneers?
A veneer is a thin shell that is applied to your natural teeth to mask imperfections. They can be created from composite or porcelain materials that are tooth-coloured. By being bonded to the front of the tooth with a strong material, they will last for years if properly cared for.
The Many Benefits of Choosing Veneers
Veneers look beautiful while protecting teeth that may be damaged. They're more affordable than certain other alternatives, and you won't have to worry about excess amounts of the natural tooth being removed for the veneers to be fitted. There is little to no discomfort involved, and the result is a completely natural look.
Though veneers are thin, they're extremely durable and are stain-resistant.
What to Expect
There are two appointments necessary to get veneers. After we've gone through your options and you've decided that veneers are how you'd like to proceed, we'll prepare your existing teeth to receive the veneers. You'll receive a temporary set to wear until yours are completed. Impressions are then taken of your teeth and sent to the laboratory, where your veneers are custom-created.
Once the laboratory has finished with your veneers, they're sent back to our clinic. We'll book you in for a follow-up to cement the permanent veneers into place with a strong, tooth-coloured cement. You'll love your dazzling results!
Want to Learn More?
If you'd like to find out more about getting veneers South Brisbane, contact our friendly team today! We're pleased to offer flexible payment plans with 0% financing so that you can get the dental care you want and need.
Any surgical or invasive procedure carries risks. Before proceeding, you should seek a second opinion from an appropriately qualified health practitioner.

Dental Veneers South Brisbane, West End, Milton, South Bank QLD | (07) 3217 2900