Facial Injectables in South Brisbane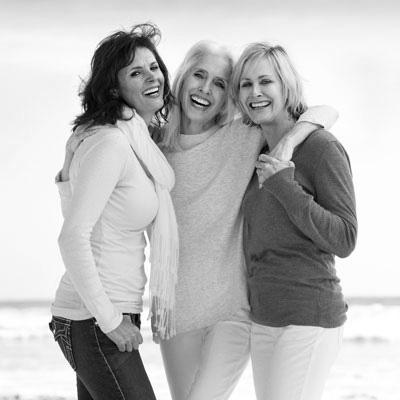 Creating a beautiful smile is not just about teeth. It's healthy, radiant skin and facial proportions. At Melbourne St Dental Studio, we are introducing a skin and wellness department to support you in achieving the best version of yourself.
We incorporate skincare regimes with injectables to maximise your skin health.
Effective Skin Therapy
Faces are meant to move not to be frozen. When lines start to appear at rest, this is an excellent time to prescribe preventative facial injectables or muscle relaxants.
We use a popular injectable to remove the muscle action that is wrinkling the skin. Allowing skin time to recover through either natural regeneration or active resurfacing while not being impacted by muscle action is the ideal and most minimal type of skin therapy or rejuvenation.
Anti-wrinkle Injections for Teeth Grinding
If you grind or clench your teeth, you're likely experiencing TMJD. The products used in cosmetic injectables are also natural muscle relaxers. When applied to the TMJ (jaw) area, it can help to decrease the tension of chronic teeth grinding and clenching. As a result, your tooth enamel will be protected.
Muscle relaxers in the treatment of TMD are used in conjunction with a comprehensive TMD assessment and treatment plan.
Putting up With Persistent Headaches?
Did you know that when administered to key points of the face, injectables relieve muscle tension and associated headaches or migraines. Results can last up to a few months or more at a time.
Maximise Your Smile Makeover
If you're whitening your teeth or having dental veneers placed, you'll want to have a beautiful face to frame these smile enhancements! Injectables can address the deep creases around the mouth or frown lines, which can make you look older than you are.
Turn Back the Clock
Anti-wrinkle injections can help you enjoy a younger-looking appearance. They are ideal for evening out the skin and relaxing the muscles that cause deep creases. Treatments are quick and easy to complete. Injectables can be applied to many areas of your face, not just around your mouth. These areas include around the eyes or forehead.
Touch Up As Needed
One of the greatest benefits of cosmetic injectables is that they give extended results that are simple to maintain. We find that many of our patients opt to have them touched up during their routine checkups. Others stop by every 3-6 months for a quick re-application. When injectables are combined with dermal fillers, your results may last up to six months.
Are Your Ready to Look Your Best?
Whether you want to look younger or treat your headaches, consider anti-wrinkle injections. Contact us today to schedule a consultation. We'll discuss whether facial injectables South Brisbane are right for you. In-house payment plans are available.

Facial Injectables South Brisbane, West End, Milton, South Bank QLD | (07) 3217 2900