Dentures in South Brisbane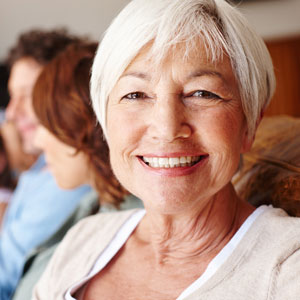 At Melbourne St Dental Studio, you'll find a range of dental solutions to suit your ever need. If you're missing teeth, dentures are a simple and cost-effective solution. They will restore your ability to speak and eat as you would like and can be comfortably worn during the day, then removed for cleaning at night.
All on Four and All on Six
Dentures can be created in a variety of materials to your liking. They're also available in two formats: full and partial. We also offer All on Four and All on Six implant supported dentures. Full dentures replace the teeth in both the upper and lower jaw. Partial dentures replace only one arch. They're removable, so you can take them out when you want to, such as at night when they are soaked in a denture-cleaning solution.
Frequently Asked Questions
What is the cost involved for dentures?
The total fees will depend on which materials you choose and whether you need dentures in your upper arch, lower arch or both. We will estimate all costs for you at your initial appointment so that you can decide how you would like to proceed.
What will my dentures look like?
We'll design your custom-created dentures together, ensuring that you like the shape of the teeth and the shade chosen for them before they're fabricated.
All ages of people may require dentures for various reasons. The signs you may need them include:
Teeth that are drifting out of place
Wear on your teeth
Chronic cavities
Difficulty breathing
Chronic bad breath (halitosis)
Facial skin that's sagging or sinking
Though you may think of dentures as restoring your chewing and speaking abilities, they do more. When you're missing teeth, your facial profile can become sunken in. When dentures are worn, they fill out your face and help you from looking older than your years.
How many appointments are necessary?
Two visits are required to get your dentures. At the first, we'll take impressions and send the necessary information to our laboratory. Then, you'll return for a follow-up to have your dentures fitted and be advised on what to expect and how to care for them.
Want to Learn More?
Contact us today to book a time! Same-day visits are available.
Any surgical or invasive procedure carries risks. Before proceeding, you should seek a second opinion from an appropriately qualified health practitioner.

Dentures South Brisbane, West End, Milton, South Bank QLD | (07) 3217 2900