Emergency Dental Care
in South Brisbane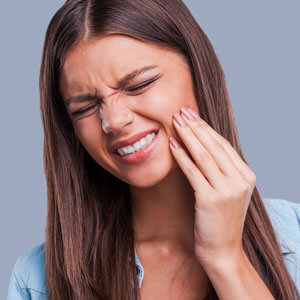 We're here to take care of your every dental need. The team at Melbourne St Dental Studio provides emergency dental care to address unexpected damage to your teeth, gums and jaws. Some common types of dental emergencies include chipped or knocked-out teeth, severe toothache and a broken crown or other restoration.
We have same-day times available so that you can be worked promptly into our schedule. It's best if you contact us immediately if you suspect an emergency so that we can get you in straightaway.
Handling Common Dental Emergencies
Though we'll assist you as quickly as possible, it's important to know what you can do on your own before your appointment time. Below, you'll find some easy tips to follow for many common types of emergencies.
Knocked-Out Teeth: If you have had an impact such as when playing sport and your tooth is knocked out, we can help you. If the tooth is dirty, rinse it gently with milk or saliva. It should be placed back in the socket. If you're unable to do so, put it in plastic wrap or a small container with milk and bring it with you to our clinic.
Toothache: There are different reasons you may experience a toothache. That throbbing sensation won't go away until you get the proper treatment. You can find some relief by taking over-the-counter pain medications, rinsing your mouth out with salt water and applying cold compresses to your cheek.
Broken Crown or Other Restoration: If possible, place the restoration back into your mouth. It can be cleaned with milk or saliva if need be.
Avoiding Dental Accidents
We recommend that you refrain from chewing hard substances such as ice. Never open packaging with your teeth. If you participate in sport, a custom mouthguard is the best way to protect your oral health.
If you require emergency dental care South Brisbane, please contact our team straightaway.
Any surgical or invasive procedure carries risks. Before proceeding, you should seek a second opinion from an appropriately qualified health practitioner.

Emergency Dentist South Brisbane, West End, Milton, South Bank QLD | (07) 3217 2900