Orthodontics in South Brisbane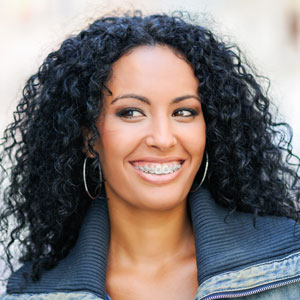 If you hesitate to smile due to crooked, crowded or gapped teeth, we can help to restore your smile and your confidence. We provide a broad range of orthodontic solutions to help you achieve a more aligned look.
Reasons for Orthodontic Treatment
Here are some of the common reasons for orthodontic treatment:
Crossbite
Crowding
Deep bite
Overbite
Severe spacing
Underbite
Types of Orthodontics We Offer
Our experienced dental team offers different orthodontic systems that can be chosen based upon your specific needs and goals.
Ceramic braces
Do you wish you could align your smile discreetly? With ceramic braces, you can! While traditional braces can certainly straighten your teeth effectively, many people want their braces to appear as inconspicuous as possible. Read more>>
Growth appliances
For children who have a misaligned bite, we feature growth appliances that are used for orthopaedic correction. By identifying potential problems in your child's oral development, we can correct them at an early stage. Read more>>
Invisalign®
Considered a global leader in clear orthodontics, Invisalign helps wearers achieve a straight and beautiful smile discreetly. As the Invisalign aligners are removable, you can enjoy all of your favourite foods. Maintaining your oral hygiene routine is also easy. Read more>>
Traditional braces
As a tried-and-true way of straightening smiles around the world, traditional metal braces get excellent results. We use the Damon and Carriere® system that can straighten your smile quickly. Read more>>
Other Benefits of Orthodontics
While orthodontic treatment makes your smile aesthetically appealing, it does so much more. It can significantly decrease your future risk for tooth decay, gum disease, chewing problems, speech difficulties, bone loss in the jaw and bruxism.
Boost Your Confidence
When you have a perfectly aligned smile, not only do you look great, but you likely feel good about yourself. You're more likely to smile confidently in your professional and personal life.
As they're easier to clean, straight teeth get fewer cavities and are less likely to discolour or wear unevenly. Your gums are also healthier when your teeth are straight. That's because it's easier to floss between straight teeth. Healthy teeth and gums improve your appearance, boosting your confidence even more.
WANT TO LEARN MORE?
Contact us today to learn more about our many orthodontic options! We feature payment plans with 0% financing.
Any surgical or invasive procedure carries risks. Before proceeding, you should seek a second opinion from an appropriately qualified health practitioner.

Orthodontics South Brisbane, West End, Milton, South Bank QLD | (07) 3217 2900