Traditional Braces in South Brisbane
Everyone notices when someone shows off a confident, beautiful smile. If you have teeth that are crooked, gapped or a bite that is misaligned, the team at Melbourne St Dental Studio can help you. We provide three different types of braces: Damon and Carriere®, twin brackets and ceramic.
Damon and Carriere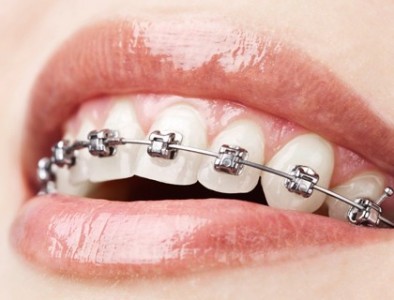 The Damon and Carriere orthodontic system utilise an advanced gate system that secures the wires of the braces. You won't need to worry about changing elastic or modules. With a smooth interface, the wires are able to slide with hardly any resistance. Thanks to good control, you can get speedy results.
Twin Brackets and Traditional
These are the braces that most people think of when considering orthodontics. They are made up of metal brackets bonded to the teeth with a strong adhesive, then connected by a wire.
Periodic visits to our practice are needed to tighten the brackets, allowing for a steady pressure that will shift teeth into place.
An affordable, quick and simple option, these braces give good control and are durable. Young people enjoy selecting different colours for their modules at each regular checkup.
Ceramic
Some people are concerned about aesthetics when it comes to wearing braces. If so, we offer tooth-coloured ceramic brackets that can blend in with your natural teeth. The only thing that is seen is the thin wire that connects the nearly invisible brackets.
Ceramic braces are more comfortable than their metal counterpart but still give incredible results. They can even be combined with traditional or metal braces. For example, you can opt for ceramic braces on the upper jaw and traditional braces on the lower jaw. It's important to keep in mind that ceramic braces are more prone to fracturing since the material isn't as durable as metal.
Have Questions?
Contact us today to learn whether traditional braces South Brisbane are right for you! We accept health funds and have payment plans available.
Any surgical or invasive procedure carries risks. Before proceeding, you should seek a second opinion from an appropriately qualified health practitioner.

Traditional Braces South Brisbane, West End, Milton, South Bank QLD | (07) 3217 2900